A Look at the All-New 2016 Hyundai Sonata Plug-In Hybrid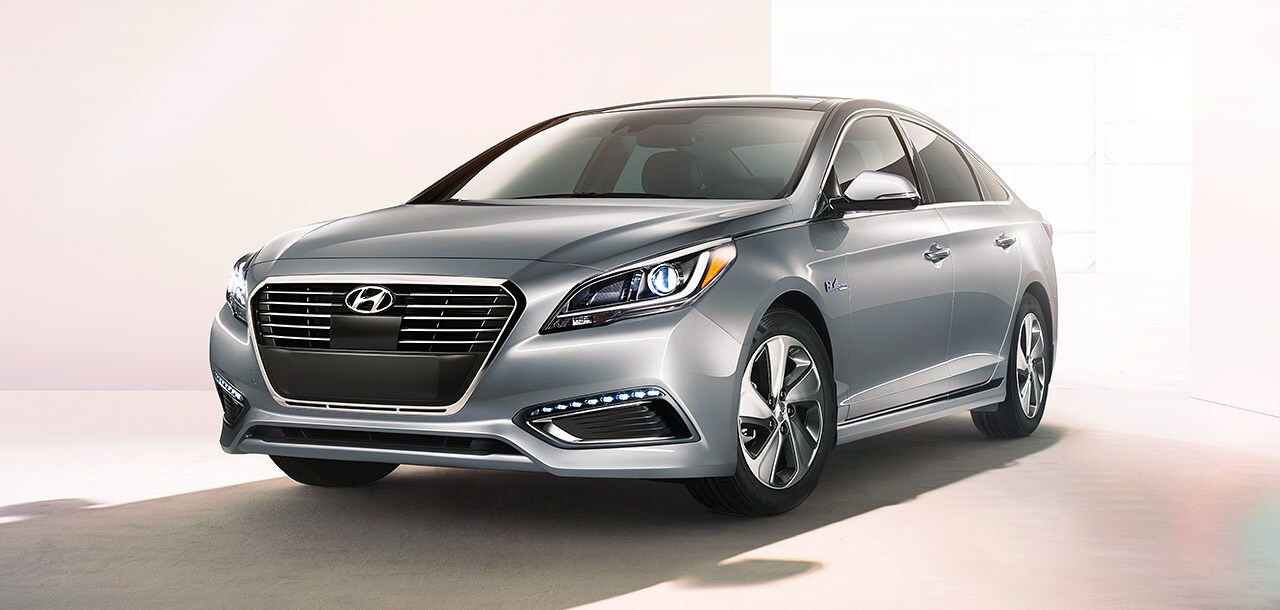 Alongside the 2016 Sonata Hybrid, Hyundai recently revealed its 2016 Sonata Plug-In Hybrid. This is the first plug-in hybrid in Hyundai's lineup, and it looks to be a solid choice for eco-smart drivers. It features a robust battery pack that allows for up to 22 miles of electric-powered driving range. Keep reading for an overview of what is known about this exciting new model.
Powertrain and Efficiency
The 2016 Plug-In Hybrid will feature a 2L four-cylinder gasoline engine and six-speed automatic transmission with an electric motor. Though the powertrain in the plug-in is similar to the standard hybrid, its battery pack is actually five times larger for a more significant driving range. The electric motor is also 32% more powerful and can keep up at advanced speeds. The combined fuel economy for the Sonata Plug-In Hybrid is 93 mpg.
Exterior Design
As seen with the Sonata Hybrid, the 2016 Hyundai Plug-In Hybrid looks to be setting itself apart with a high-tech exterior design. The 2016 Plug-In Hybrid will have a new front grille design, revised front and rear fascias, remodeled headlights and taillights, and an upgraded set of wheels. Most of these new features are designed to increase aerodynamics, resulting in a drag coefficient of 0.24. The Plug-In Hybrid will also feature a unique badge style and a charging port on the front fender.
Interior Style
The Plug-In Hybrid is expected to come with only one trim level option. This means features like the rearview camera, leather seats, and the blind-spot monitoring system will come standard. Expected optional features include advanced safety features, a navigation system, a heated steering wheel, and Apple CarPlay, Google Android Auto smartphone integration.
Massey Hyundai has all the latest Sonata Plug-In Hybrid updates
Stay tuned for more information about the new 2016 Hyundai Sonata Plug-In Hybrid. We will make sure to let our customers know when the new Plug-in Hybrid is available. In the meantime, you can drop by our showroom for a test drive of the 2015 Sonata Hybrid. Our friendly sales representatives will be happy to help you out!