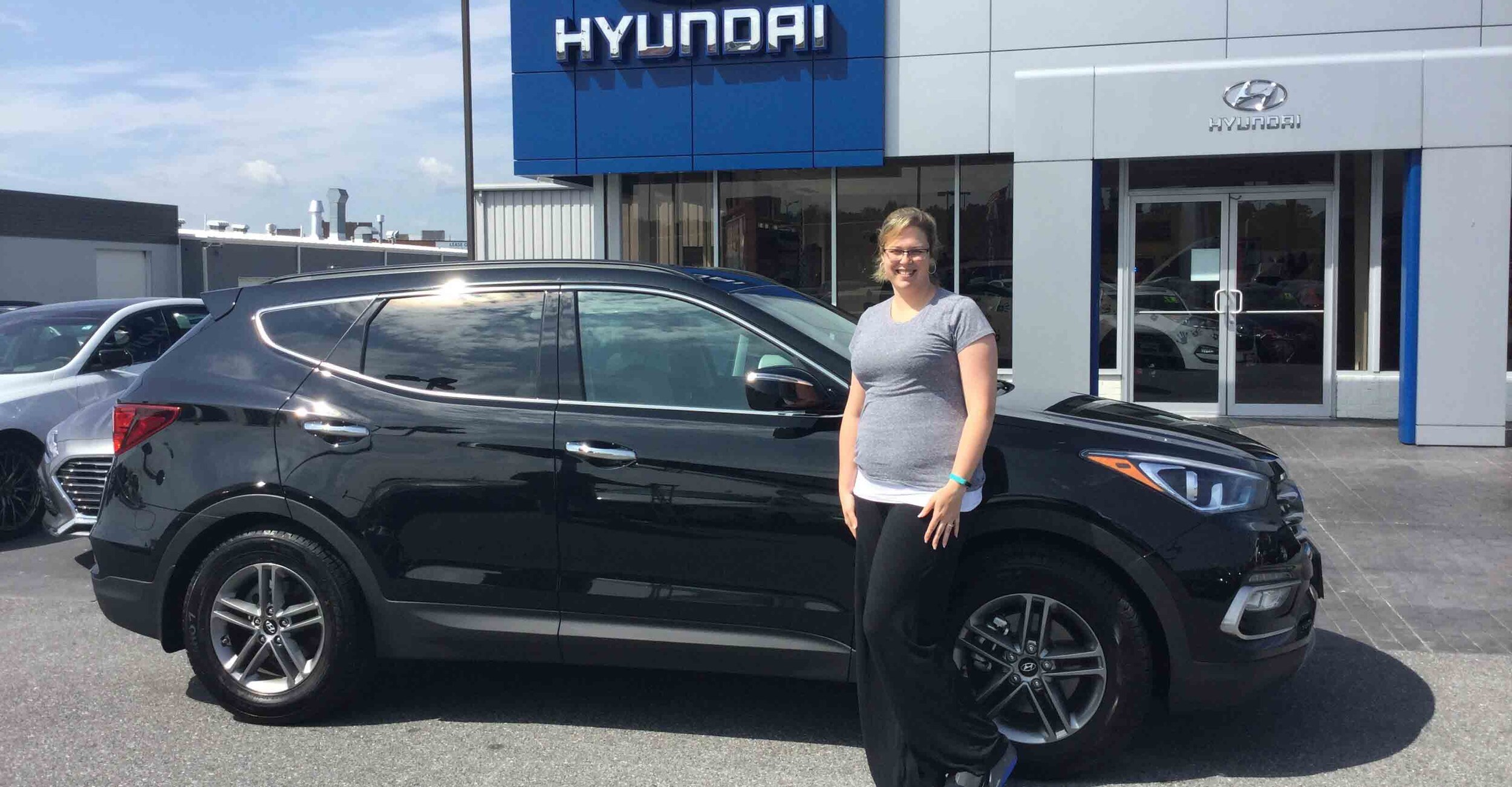 Customer satisfaction is a top priority at Massey Hyundai, and our entire staff is dedicated to providing you with an unparalleled car-buying, financing, or service experience. Whatever you're looking to do, the team at Massey Hyundai is here to assist. Just ask April Francesconi, a Hedgesville, WV resident who recently came to us to buy a Hyundai model!
'Great Service at Massey Hyundai'
After her Hyundai Sonata was totaled in an accident, April reached out to Chaz at Massey Hyundai to begin her search for a new vehicle. She returned to our dealership because of the ease of her previous purchases – this being her third vehicle bought at Massey Hyundai. She received "great service" at Massey Hyundai, she says, and that made her decision to come back a no-brainer.
Smooth Car-Buying Experience
April came to Massey Hyundai after her accident in search of an SUV. She immediately found that the Hyundai Santa Fe Sport is the perfect size, and that it had all of the upgrades she desired at a competitive price. She decided to buy it – and found herself completely satisfied with the entire car-buying experience. Not only did she say the process went smoothly, but also that everyone she dealt with throughout was very helpful.
Recommending Massey Hyundai
Over the years, April has seen Massey Hyundai advertised, and she also has driven past the dealership for years. Now that she's had so many positive experiences with us, she says she would absolutely recommend Massey Hyundai to others. In fact, she says she has already recommended the dealership to several people she knows.
Shop for Your Next Car at Massey Hyundai
If April's experience at Massey Hyundai is any indication, then you can come to our dealership and expect to leave utterly satisfied with your experience. Once you explore our vast inventory of new Hyundai models, go ahead and plan your visit with the Massey Hyundai team. We look forward to working with you!