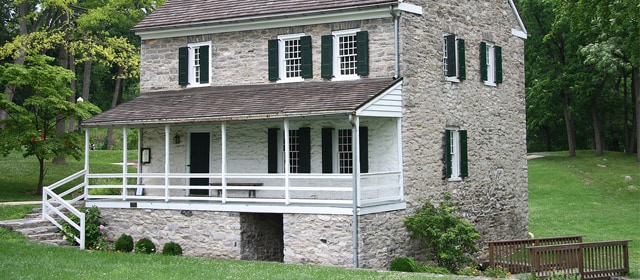 From the town's founder to battles fought during the Civil War, you'll find a number of historic sites to see near Hagerstown, MD. Consider these suggestions from Massey Hyundai!
Jonathan Hager House & Museum
Pay a visit to the refurbished home of Jonathan Hager, Hagerstown's founder. The house, built around 1739, is now staged with furniture and artifacts from the 18th century.
Address: 110 Key St., Hagerstown, MD 21740
Phone: (301) 739-8393
Hours: 10am to 4pm on Fridays and Saturdays from April through October; tours start on the hour
Antietam National Battlefield
On September 17, 1862, the deadliest battle to ever occur in the United States took place at the Antietam Battle Field. Take a self-guided tour or arrange a personal guide to learn about the history of the battle and its role in the Civil War.
Phone: (301) 432-5124
Hours: Visitor Center open daily from 9am to 5pm
Fort Frederick
Built in 1756, Fort Frederick protected frontier settlers during the French and Indian War, and it also served as a prison for British soldiers during the American Revolutionary War. Enjoy a tour and learn about the fort's history, and explore different artifacts used during the wars at the visitor center.
St. Mark's Episcopal Church
St. Mark's Episcopal Church, built in 1849 in Lappans, features a graveyard that has the tombs of slaves. Here, guests can learn about some of the well-known slaves who attended the church.
Washington Monument
Make a trip to Washington Monument State Park in Boonsboro, MD to view the first completed monument dedicated to the memory of George Washington, erected in 1827. You can also take in views of the Hagerstown Valley when you visit the monument.
Stay in Touch with Massey Hyundai
Stay in touch with the team at Massey Hyundai for more suggestions about historic sites to see near Hagerstown, or for a tune-up so that your trip to the attractions will go smoothly!
By Acroterion - Own work by the original uploader, CC BY-SA 3.0, https://commons.wikimedia.org/w/index.php?curid=4352981