If you're in the market for a 2016 Hyundai, check out these all-new models available at Massey Hyundai. We're currently featuring the new and improved versions of the Santa Fe Sport, Elantra, and Elantra GT, and here are some brief highlights for each. Whether you need a sporty sedan, spacious hatchback, or a capable SUV, these are smart choices to consider.
The 2016 Santa Fe Sport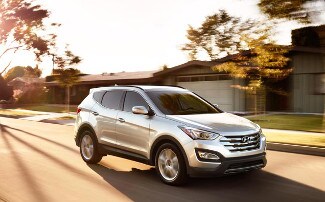 The new 2016 Santa Fe Sport is poised to redefine the SUV market. With innovative new technologies, excellent fuel economy, a powerful engine, and plenty of space, the Santa Fe Sport is a reliable family vehicle with luxurious amenities. It features comfortable seating for 5 of your passengers, and a 2.4L I-4 engine, that returns 27 mpg on the highway for maximum efficiency. It's a fantastic choice for drivers looking for the perfect balance between an SUV and a luxury vehicle.
The 2016 Elantra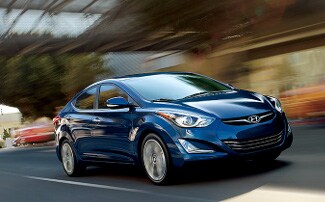 The all-new Elantra is a fantastic choice for those drivers who want an affordable, full-featured sedan that sports outstanding performance, efficiency, and style. With a 145-hp 1.8L I-4 engine, standard cruise control, and your choice of a 6-speed manual or automatic transmission with Active ECO, the new Elantra is sure to get you where you need to go. Additionally, it's one of the most efficient sedans on the road today with 28 mpg in the city and 38 mpg on the highway.
The 2016 Elantra GT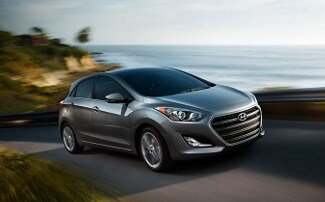 The sleek and sporty 2016 Elantra GT features 5 seats, a 173 hp engine with 16-valve inline 4-cylinder technology, for a superb efficiency rating of 24 mpg in the city and 33 mpg on the highway. There are plenty of tech features that enhance drivability like Driver Selectable Steering Mode (DSSM), SHIFTRONIC transmission enhancements, and more. The Elantra GT outperforms the competition in many ways.
Available Now at Massey Hyundai
Are you ready to discover the Hyundai model you need? Come visit the showroom at Massey Hyundai today, and we'll put you in the driver's seat of a model that's right for you.