Experience Android Auto in the 2015 Hyundai Sonata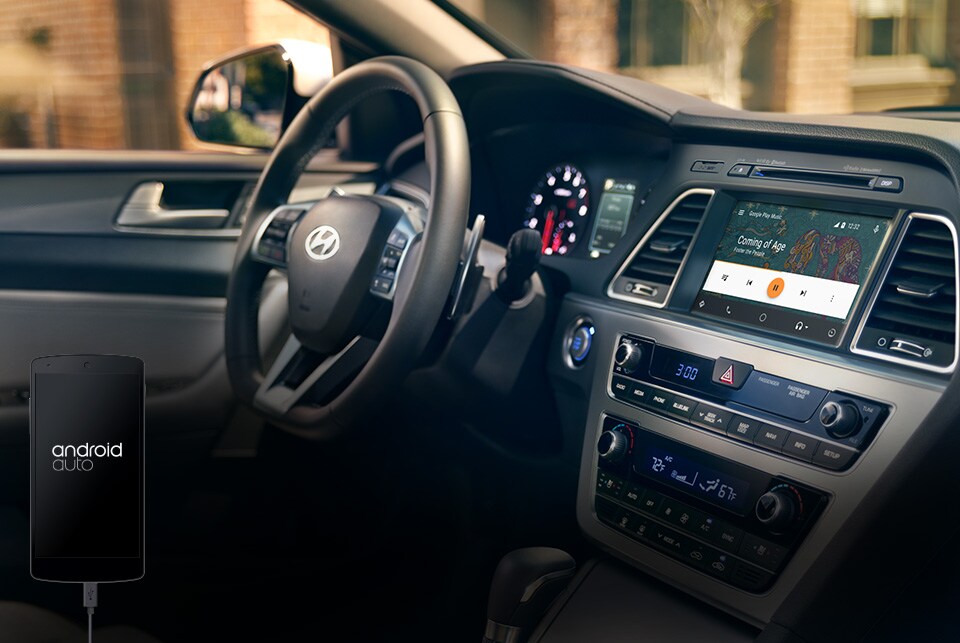 Drivers in the Winchester, VA area can experience the future of automotive technology today when they drive a 2015 Hyundai Sonata equipped with Android Auto. Available now at Massey Hyundai in Hagerstown, MD, the 2015 Sonata is an exceptionally refined midsize sedan, and Android Auto enhances it with Google voice control and a variety of safety and entertainment features.
Convenience and Safety
Android Auto marries convenience and safety like never before. An intuitive interface, steering wheel-mounted controls, and direct voice commands all allow you to keep your eyes on the road while controlling your multimedia experience. You can answer your phone, make calls, and access you voicemail with voice commands. Android Auto can even read text messages to you!
Cutting-Edge Navigation
Android Auto defies the ordinary with a Predictive Navigation system, giving it a leg up on the ordinary satellite-linked navigation systems you'll find in most premium sedans. You can, of course, take advantage of turn-by-turn directions, real-time traffic updates, and estimated arrival times, but Android auto takes things a step further by learning from your driving habits. Over time, the system will learn from your driving patterns and it will be able to predict where you might be going based on things like your recent destinations, appointments, and even the day of the week.
An Entertainment Revolution
Entertainment is not an afterthought with Android Auto. Your favorite songs and playlists are easily accessible while your hands are still on the wheel - just say the word and Google will start playing your music. There are also several audio apps available, including:
Joyride - For podcasts
Umano - For news
Spotify - For music
And more apps are surely on the way!
Experience Android Auto at Massey Hyundai
With the availability of Android Auto in the 2015 Hyundai Sonata, Hyundai is again showing itself to be at the forefront of the industry. To learn more and to experience Android Auto for yourself, visit Massey Hyundai in Hagerstown, MD. We proudly serve drivers in Winchester, VA and the surrounding communities, and we hope to see you soon!