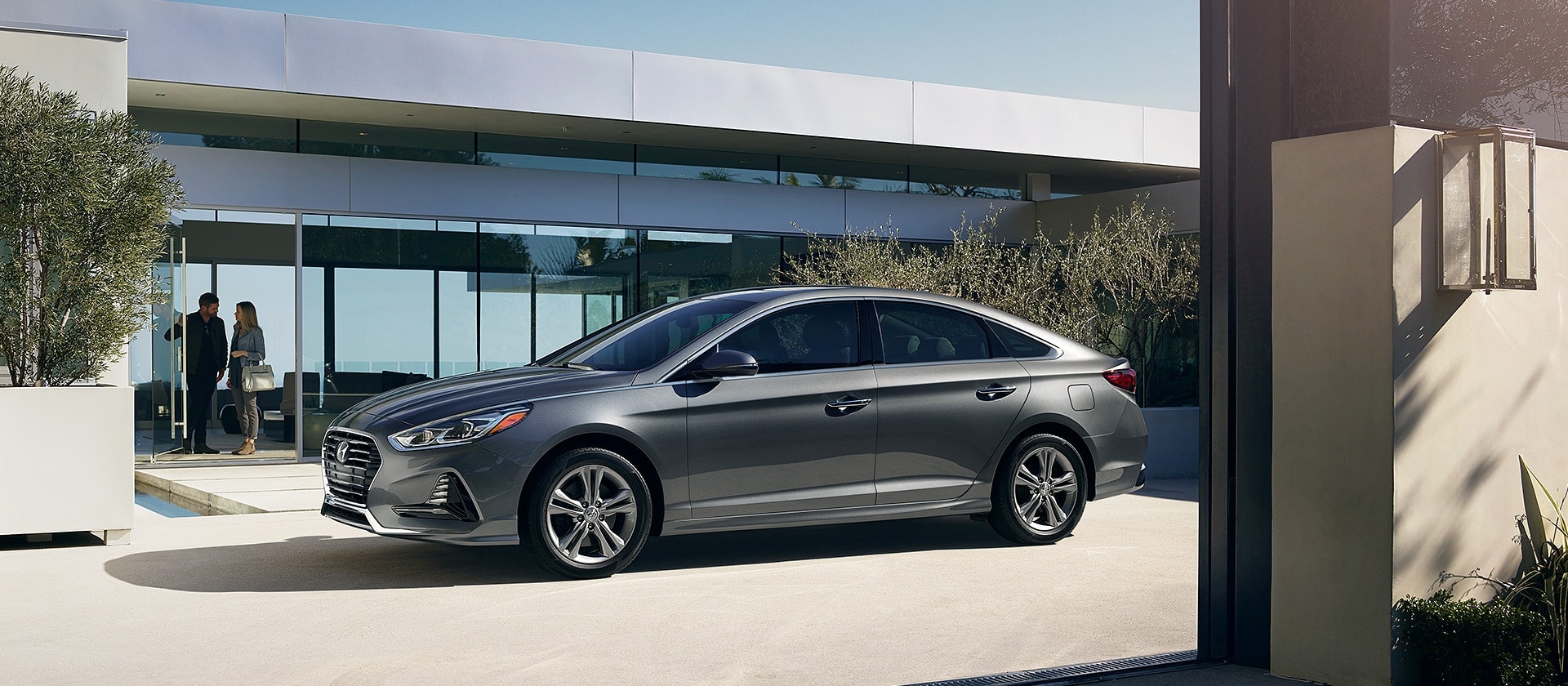 Drivers have the option to buy or lease at Massey Hyundai, but most are unaware of the potential benefits that come with each option. Buying vs leasing a car can be a big decision. The Massey Hyundai team can help you make a positive choice for your automotive future after discussing your needs and situation, making sure that you walk away with a payment plan that can work. 
Vehicle leasing is great for drivers that prefer to switch cars often, allowing customers to take home a new car every few years as determined by the length of lease. Car leases often include little down payment and a lower monthly rate. Vehicle leases are also great for building credit in the short-term on the way to a longer loan in the future.
Buying a car has several benefits, however, as drivers maintain full control of their vehicle and eventually pay off the entire purchase. Purchasing a new vehicle allows drivers to take ownership of their vehicle.
Leasing a car can present a good short term option for drivers looking to test out their first Hyundai, all while building credit as they pay off their loans. With the option to also purchase the vehicle at the end of the lease, this bridge option could prove to be appealing for many first-time Hyundai drivers. Check out the
New Hyundai Inventory
at our dealership in Hagerstown for models that are available to lease or buy.
Still not sure if you should lease or buy your next vehicle? To help you get started in making the decision that's right for you, below are list of some of the advantages of each option.Buying:
Full ownership at the end of the loan
No Limit on Mileage
Less worry about dents and dings/condition
Flexibility to customize your vehicle.
Leasing:
Smaller (or No) down payment
A new car every few years

Less Maintenance (Saving you even more money)
Sales tax Savings
Gap Waiver ( Gap Protection is included from the Manufacturer)
No Negative Equity at the end of the lease
You can drive a better car for less money
No long term commitment

Why Choose Massey Hyundai for Auto Leasing  and Financing?

From the time you arrive to our showroom, we will make sure that all of your needs are accommodated. Our knowledgeable and friendly staff will provide you with all of the research you need to make an informed purchasing decision. Whether you decide to lease, purchase, or even buy a used car, our Finance team is equipped with the skills and experience to find an ideal rate for your budget. From down payment options to the details of your APR rate, our relationship with local and national banks can help secure an attractive loan for you to afford the car you want. You can learn more about leasing vs. buying a car by calling 877-356-9697 or send an email to sales@masseyauto.com.
Sales Hours
Monday

8:30AM- 8:00PM

Tuesday

8:30AM- 8:00PM

Wednesday

8:30AM- 8:00PM

Thursday

8:30AM- 8:00PM

Friday

8:30AM- 8:00PM

Saturday

8:30AM- 6:00PM

Sunday

Closed
See All Department Hours
Dealership Hours
Monday

8:30AM- 8:00PM

Tuesday

8:30AM- 8:00PM

Wednesday

8:30AM- 8:00PM

Thursday

8:30AM- 8:00PM

Friday

8:30AM- 8:00PM

Saturday

8:30AM- 6:00PM

Sunday

Closed
Parts Dept. Hours
Monday

7:00 AM-6:00 PM

Tuesday

7:00 AM-6:00 PM

Wednesday

7:00 AM-6:00 PM

Thursday

7:00 AM-6:00 PM

Friday

7:00 AM-6:00 PM

Saturday

8:00 AM-3:00 PM

Sunday

Closed
Service Dept. Hours
Monday

7:00 AM-6:00 PM

Tuesday

7:00 AM-6:00 PM

Wednesday

7:00 AM-6:00 PM

Thursday

7:00 AM-6:00 PM

Friday

7:00 AM-6:00 PM

Saturday

8:00 AM-3:00 PM

Sunday

Closed