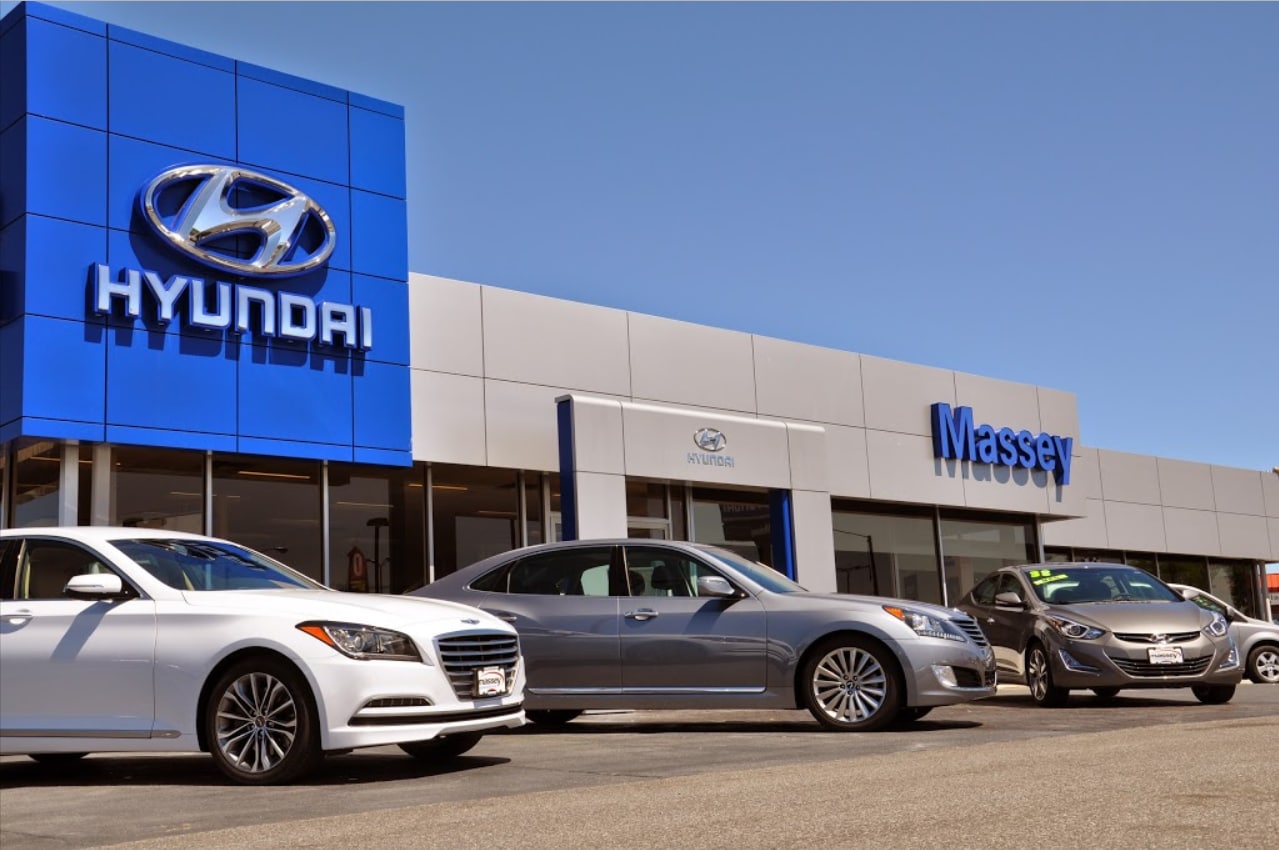 Purchasing a Car with Less than Perfect Credit in Hagerstown, MD
If you are searching for a bad credit car loan, you are not alone. A number of people are searching for poor credit car loans in Hagerstown, Maryland and Massey Hyundai is here to help. Your local Hyundai dealership works with customers looking for a subprime automotive loan or bad credit loan. Utilize our Finance Application, one of our best tools, and begin the process of getting approved now.  Massey Hyundai realizes that each individual's situation is unique and that bad credit is often situational. Each person's situation must be handled individually and it is important to differentiate between a poor credit auto loan, a no credit auto loan, and a recent bankruptcy loan auto loan.
Though you may have a larger amount of red tape to contend with, don't worry, it is not impossible. Massey Hyundai in Hagerstown, Maryland has cultivated relationships with various subprime bad credit lenders. Poor credit auto financing can be grouped into a variety of categories, including: Poor Credit Auto Financing (also known as bad credit car loans or prime auto financing), Second Chance Car Loans, No Credit Auto Loans, and Bankruptcy Auto Loans. To purchase a vehicle with bad credit in the Hagerstown market, check out these resources.
Poor Credit Automotive Financing
Often viewed more favorably by lenders than other categories, people in this category are searching for an automotive loan with a subpar credit score. Some determining factors as to why an individual's credit score is poor include life-altering events such as loss of employment, serious illness or injury, or divorce. Typically, lenders can be more forgiving of such issues if your credit score was good to fair prior to the life-altering event. Massey Hyundai works with you to help find a lender who understands financial hardships and credit adversity.
Second Chance Automotive Loans
These loans offer a second chance at car ownership after a bad credit situation. Second chance auto loans are set at a higher interest rate than standard auto loans, however they afford customers the opportunity to secure reliable transportation. As many people require stable transportation to get to and from work, this can frequently make the difference between improving your financial situation or make it worse. Massey Hyundai works with several second chance auto loan lenders in Hagerstown, Maryland.
No Credit Automotive Loans
No credit auto loans are vastly different from bad credit auto loans. Customers in this category lack any established credit or have little established credit. Here are a few quick tip if you think a no credit loan is for you:
Find a cosigner for your loan. A cosigner is someone who has established good credit that signs on your loan and "vouches" for your ability to pay the loan back.

Keep your living and employment situations consistent

Set up a checking and savings account with a bank

Begin to establish your own credit by applying for a credit card, using it every month, and also paying it off every month. This can establish credit quickly.
Bankruptcy Automotive Loan
Though these loans are similar to bad credit car loans, they are dependent on the type of bankruptcy and how and when it was executed. Massy Hyundai in Hagerstown is familiar with the bankruptcy auto loan process and works with a member of lenders who specialize in this type of loan.
Tips for Bad Credit Car Loans in Hagerstown, MD
There are many tips for bad credit car loans that can increase your chances of getting financed
Choose Your Vehicle Based on Needs, Not Wants

Frequently, purchasing a vehicle becomes an emotional decision, but when purchasing a car with bad credit, it is important to prioritize needs over wants. Important factors to consider are what will fit your family's needs, will save money, is practical, and will prevent issues making payments down the road.

Determine What You Can Afford on a Monthly Basis

It is imperative, when financing a vehicle with bad credit, to ensure you can afford the monthly payment. Be sure your monthly payments are manageable, even when those unexpected expenses that are not in your monthly budget arise. The first goal when financing a car with bad credit should be 12 consecutive on-time payments. Often, after a year of successful payments, you become eligible to refinance your bad credit auto loan and can earn a lower rate of interest. A member of the Massey Hyundai sales team will work tirelessly to help you find a vehicle that fits your lifestyle and your budget.  

Cash Down Payment

Massey Hyundai understands that cash may be tight or you may have negative equity on your trade-in, owing more on your trade than the vehicle is actually worth. If you are capable of putting cash down, however, it is highly recommended. A cash down payment will lower the amount you finance and lower your overall monthly payment on a loan. A down payment also serves to reassure your lender that you are serious about your purchase and less likely to default. You may also be offered a lower interest rate for offering a down payment which could save you thousands in interest over the life of your loan and once again lower your monthly payment.
Massey Hyundai specializes in poor credit automotive loans, bad credit vehicle loans, no credit car loans, and subprime auto financing in the Hagerstown, Maryland; Martinsburg, West Virginia; and Chambersburg, Pennsylvania areas. Our knowledgeable sales team and finance department managers are ready to help you work toward getting your bad credit car loan approved. Come by and visit us at
1706 Massey Blvd, Hagerstown, MD 21740
or give us a call at 877-356-7116 to consult with a member of our professional team. You can also start shopping our
new
and
used
vehicles online anytime. Our sales hours are Monday-Friday 8:30 AM-9 PM and Saturdays 8:30 AM-6 PM.
Make an Inquiry
Hours
Monday

8:30AM- 8:00PM

Tuesday

8:30AM- 8:00PM

Wednesday

8:30AM- 8:00PM

Thursday

8:30AM- 8:00PM

Friday

8:30AM- 8:00PM

Saturday

8:30AM- 6:00PM

Sunday

Closed