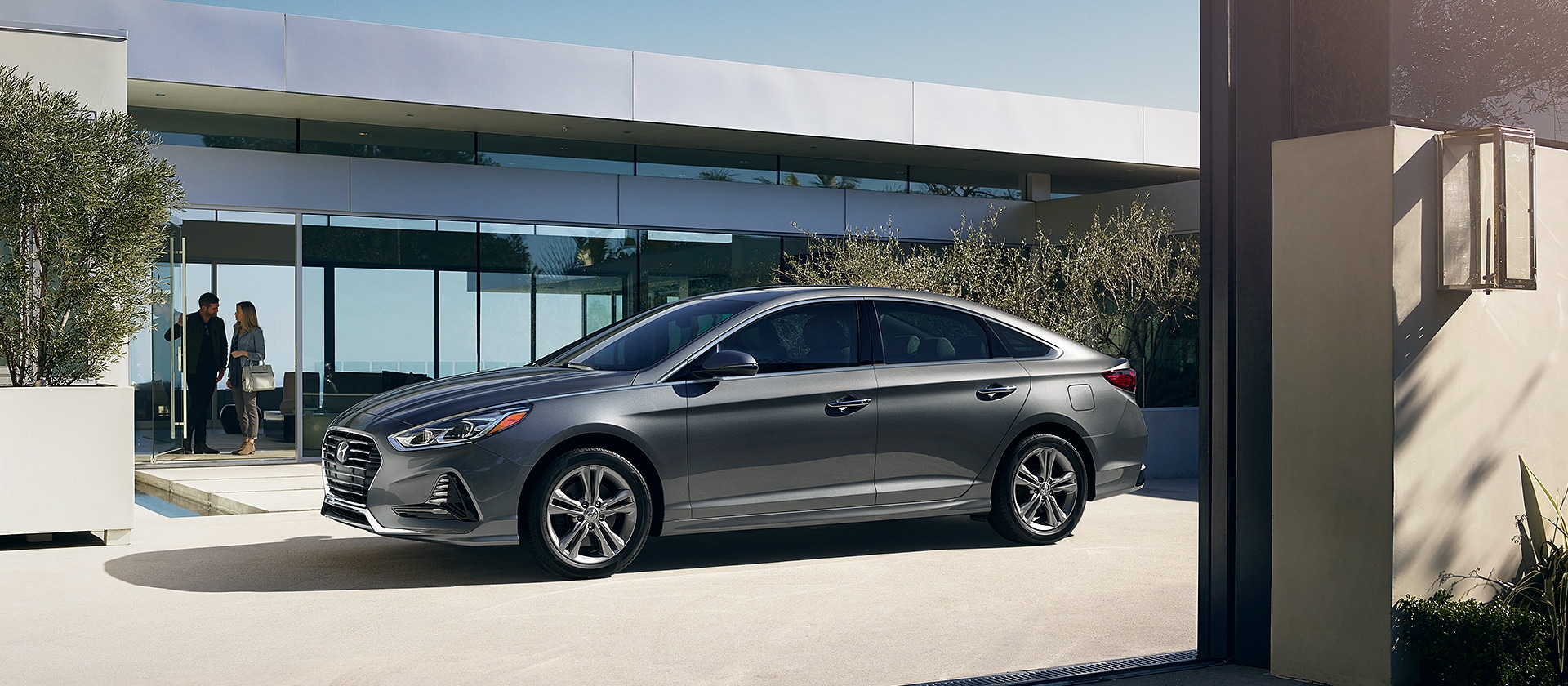 If you've been driving the same car for several years, you'll find a lot of improvements in today's new cars like the Hyundai Sonata from features to safety. However, a big advantage to buying a new or recently used car are the fuel economy benefits. The big benefit of good gas mileage is saving money, and your older car could be costing you dearly.
Should You Buy a Car With Good Gas Mileage?
The easy answer is yes. Besides being better for the environment, the better the fuel economy the more money you're going to save. For example, if you upgraded from a 20 mpg car to a 30 mpg car you would save close to $600 a year on gas. Over a ten year period, you're looking at closer to $6000. The Department of Energy lets you calculate your fuel savings between two vehicles so you can see how much your current car is costing you.
Here are a few other things to consider when deciding to upgrade:
Gas Station Hassle: Even if cost isn't a concern, stopping at the gas station fewer times a month is a plus. It's no fun trying to squeeze in before or after work in addition to dealing with rush hour.
Older Cars Get More Expensive: Besides paying more in gas, the older your car gets there are going to be more service costs involved. Parts start to break down and need to get replaced that probably aren't covered by the warranty anymore. You could be driving a better performing car while saving gas.
Hyundai Cars with Good Gas Mileage
If it's time to upgrade and take advantage of good gas mileage, Massey Hyundai carries many new Hyundai vehicles with high mpg ratings:
2018 Hyundai Elantra: A new Hyundai Elantra gets up to 32 mpg city and 40 mpg highway.
2017 Hyundai Ioniq Hybrid: For the highest fuel savings in the Hyundai lineup, the all-new Ioniq Hybrid is rated at 57 mpg city and 59 mpg highway.
2018 Hyundai Sonata: If you need a bigger sedan, the Sonata is still efficient at 25 mpg city and 35 mpg highway.
To learn more about any of our cars with good gas mileage available at our dealership serving Hagerstown, Martinsburg, and Greencastle, contact Massey Hyundai today!