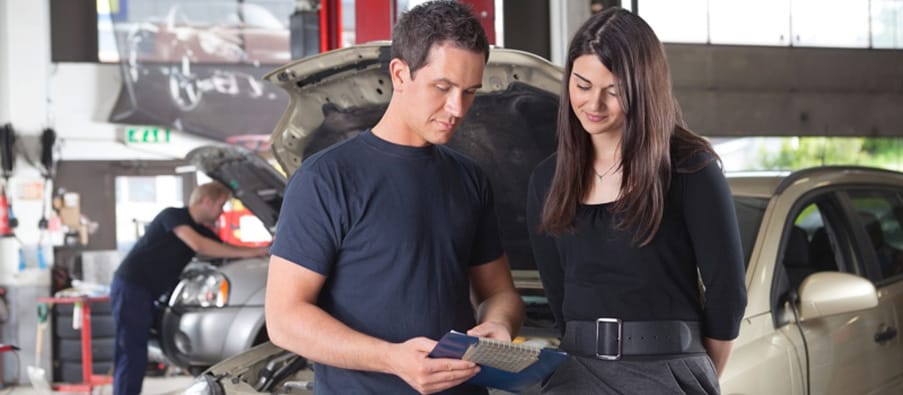 Debating where to bring your car for routine maintenance or major repairs? A run-of-the-mill mechanic may at first seem appealing, but there are many more compelling reasons why you should get your vehicle serviced at your local dealership, such as:
Expertise on your specific make and model
Flexible scheduling with plenty of technicians on staff
Authentic parts in stock that are meant specifically for your model
Services that may be covered under your vehicle's warranty
Service specials to keep prices affordable
Advantages of Service at Your Local Dealership
You'll find there are a number of advantages to getting your vehicle serviced at your local dealership over the corner garage, whether for something minor like an oil change or major like a part replacement.
Facilities: Dealerships typically have larger service facilities, which translates into more service bays to accommodate more customers. In turn, this means a quicker turnaround time, meaning you'll get back on the road much quicker, especially if you go in with an appointment. Plus, dealerships typically have the newest service tools and equipment, along with state-of-the-art diagnostic systems.
Part Quality: Dealerships carry parts that boast high levels of quality and engineering authorized by the manufacturer for use, with warranties on parts and labor commonly applied. Small repair shops, on the other hand, tend to offer aftermarket parts, which are intended to perform similarly to genuine manufacturer parts, but this is not always the case.
Recalls and Service Bulletins: Dealerships are always aware of manufacturer recalls and technical service bulletins for your specific vehicle. Plus, they know the appropriate maintenance intervals for your model, whereas independent garages may not have such information readily available.
Customer Satisfaction: Dealerships are committed to customer satisfaction, and they seek to represent their brand in a positive light. To this end, dealerships work hard to provide exceptional service in a timely manner, so you leave with a memorably positive experience.
Schedule Service with Massey Hyundai
Now that you understand why you should get your vehicle serviced at your local dealership, schedule an appointment with Massey Hyundai to take advantage of such perks near Greencastle.