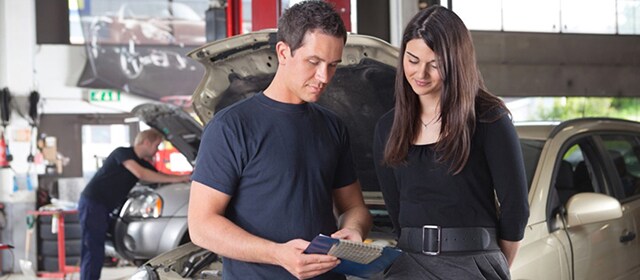 When it comes to car maintenance, everything you do can be important. Upkeep like flushing your radiator on a yearly or bi-annual basis can add years to the life of your car, as deposits will build up inside your radiator and can affect performance. Check your owner's manual to see how often your radiator needs to be flushed. Massey Hyundai can help show you how to flush your radiator, or our factory-trained automotive technicians can perform fast maintenance service for you. 
Preparing Your Car 
Your car will need to be completely cool before you flush the radiator. When it's cooled down completely, find your radiator's drain plug (use your owner's manual if you don't know where it is) and remove it. Drain the used coolant into a safe receptacle. Never let the used coolant drain into the ground! It is unsafe and can kill living organisms. 
Replace the Fluid 
Put back the drain plug, making sure it's on tightly. Remove the radiator cap from the radiator. You'll need radiator flush solution, which works differently from water. Use a funnel to add the recommended amount of radiator flush solution, and then fill it the rest of the way with water. Then make sure you've tightly replaced the radiator cap. 
Flushing the Radiator 
Start your car. Let it run until the engine gets up to its normal operating temperature. When it's at that temperature, turn your heater to maximum warmth and let your car idle for ten minutes. Then turn off the car, and let the engine completely cool again. 
Replace the Fluid 
Drain the contents of the radiator thoroughly. When it's drained, refill the radiator with new coolant. Don't throw away the old coolant; take it to a local auto parts store, garage, or gas station that has facilities to safely dispose of this dangerous material. 
Let Massey Hyundai Take Care of You 
For some car owners, do it yourself jobs like flushing your radiator are easy. For many other car owners, it can be a difficult task. If you're not sure how to change your fuel filter correctly, the automotive technicians at Massey Hyundai can help! You can schedule a service appointment with us today by calling us at (301) 739-6756 or come see us at 1706 Massey Blvd, Hagerstown. If you're ready for a new Hyundai, think Massey Hyundai!