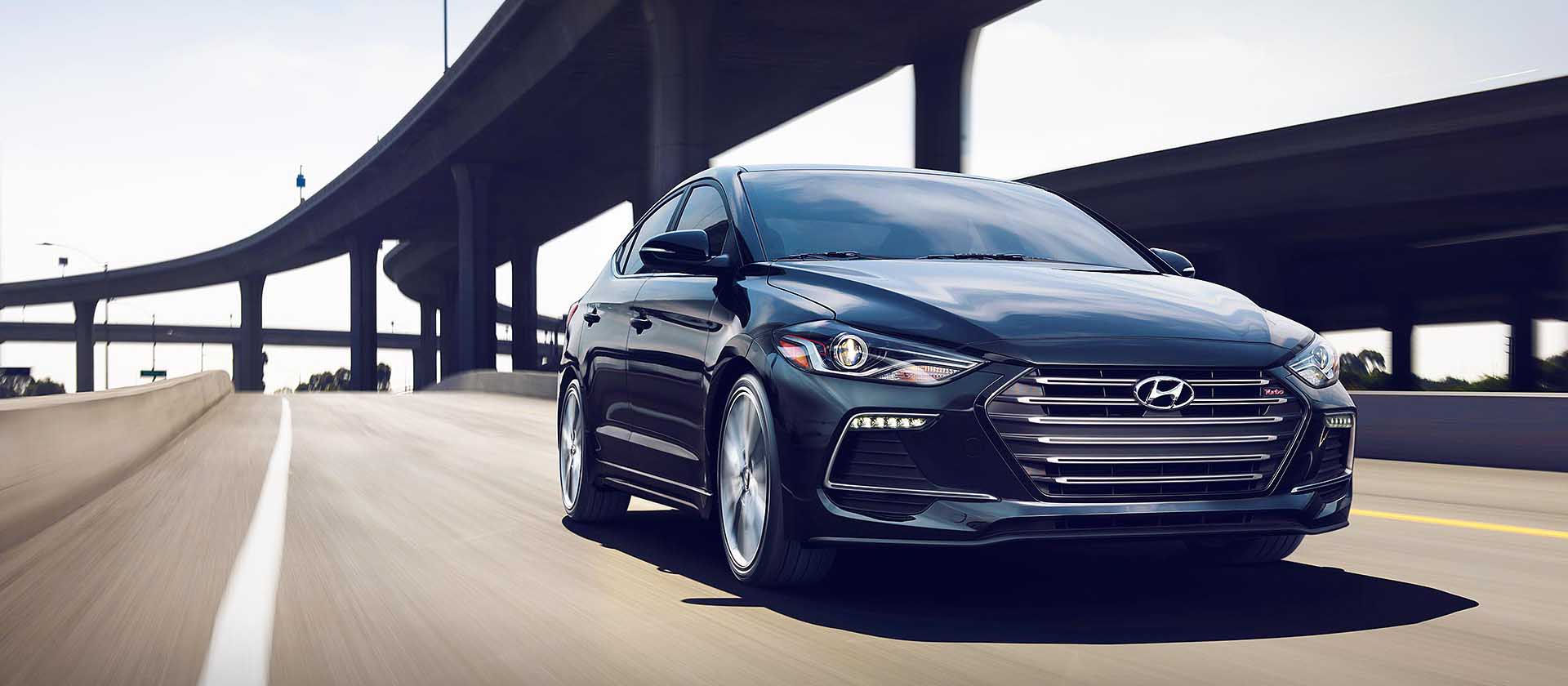 Are you looking for a new small sedan near Winchester that's affordable and reliable? The 2017 Hyundai Elantra and 2017 Ford Focus both serve the needs of small families, commuters, and teen drivers alike, but in several key categories the all-new, fully redesigned Elantra proves to be the better option. See how the Elantra beats out the competition, and then make the trip to Massey Hyundai in Hagerstown, MD.
Passenger and Cargo Space
Both of these models are compact sedans with seating for up to five passengers, but the 2017 Hyundai Elantra provides more room in the front row, second row, and trunk:
Hyundai Elantra: The total interior volume of the new Elantra comes in at a spacious 110.2 cubic feet, making it nearly as spacious as some midsize sedans. Inside the trunk, you'll have a total of 14.4 cubic feet to store your cargo.
Ford Focus: The Ford Focus can feel cramped at times, particularly in terms of rear seat legroom and overall head room, and it has an interior volume of just 103.2 cubic feet. Its trunk is also smaller than the Elantra's, measuring only 13.2 cubic feet.
Standard Features
Whether you choose the base Hyundai Elantra SE trim or the base Ford Focus S trim, you'll get a vehicle with standard features like 15-inch steel wheels, Bluetooth connectivity, air conditioning, and power windows and door locks. Only the 2017 Hyundai Elantra comes standard with satellite radio, though. Also, the base trim on the Focus only gets a four-speaker sound system and power front windows, while the Hyundai Elantra comes standard with a six-speaker sound system and power front and rear windows.
Vehicle Warranty
When you want to be covered for longer in case something goes wrong with your vehicle, the Hyundai Elantra has you covered with significantly better warranty coverage:
Hyundai Elantra: Every Hyundai Elantra model comes standard with a 5-year/60,000-mile basic warranty, as well as a 10-year/100,000-mile powertrain warranty.
Ford Focus: The Focus only comes with a 3-year/36,000-mile basic warranty, and the powertrain warranty runs out after only 5 years/60,000 miles.
Get More From the 2017 Hyundai Elantra at Massey Hyundai
Buying a small sedan doesn't need to mean compromising when it comes to passenger space, cargo space, or features. The 2017 Hyundai Elantra is proof of that, and it tops it off with generous warranty coverage to give you added peace of mind. You can find the new Elantra right now at Massey Hyundai located just 40 minutes north of Westchester, VA via I-81 North at 1706 Massey Boulevard in Hagerstown, MD. We're open Monday through Saturday, and you can contact us online with any questions or call us directly at (877) 356-9697.