Massey Hyundai is an Auto Dealer Proudly Serving Fort Detrick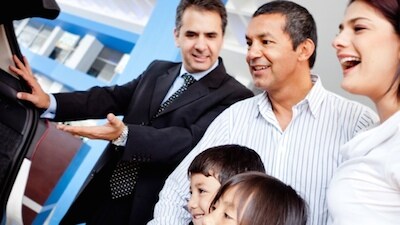 Soldiers and their families looking for a top-notch Hyundai dealer near Fort Detrick often come to Massey Hyundai to find the exact vehicle they want and need. We are located at 1706 Massey Blvd. in Hagerstown, MD, just 30 minutes from Fort Detrick and easy to reach via I-70. Look for us right by the Valley Mall. Read on to learn about what sets our dealership apart from everyone else in the area.
Massive Inventory
We have a huge inventory of new vehicles from Hyundai and used vehicles from other major automakers. The current Hyundai lineup is better than ever, but our inventory is so big that we can meet your needs no matter what you are in the market for. You don't even have to visit our dealership to browse our selection - you can see it all online!
Fantastic Prices
We go out of our way to provide you with exceptional prices, and we also offer a variety of generous specials and incentives on vehicles, service, and more. Work with us, and save money while getting behind the wheel of a car that you'll love.
Professional Service
Our state-of-the-art service center is set up to meet all of your needs, and is staffed by some of the best mechanics from the Fort Detrick area and the surrounding communities. If you ever need help with your vehicle, from something routine like an oil change to something major like an engine replacement, we are always here to help. You can even book your appointment online.
Friendly Staff
Our goal is for you to have an exceptional experience at Massey Hyundai. Our friendly, knowledgeable staff will do whatever it takes to meet your needs. We know how valuable your time is and how important the work that you do is, which is why we strive to get you in and out fast with no hassles - it's part of what makes Massey Hyundai a premier auto dealer for Fort Detrick drivers.
Meet Your Friends at Massey Hyundai
If you are actively searching for a vehicle, or if you're just curious about what's out there, visit us in Hagerstown, MD. Every day, we're proving to Fort Detrick drivers that Massey Hyundai is a top auto dealer, and we look forward to showing you everything that we have to offer!