Drivers Trust the Massey Hyundai Dealership Near Leesburg, VA, for Their Automotive Needs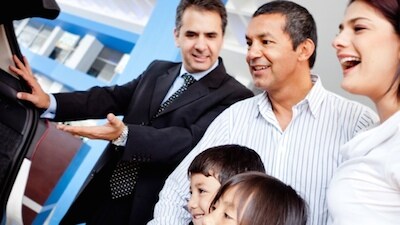 Drivers in Leesburg, VA, choose Massey Hyundai as their dealership of a choice for when they are on the lookout for great deals on new and pre-owned vehicles, an excellent service center, and great financing options. Whether you are in the market for a new sedan, crossover, or SUV, you are bound to find the perfect Hyundai vehicle for your needs and budget at Massey Hyundai. Our dealership is also just an hour north of Leesburg, VA via US-15 N and I-70 N.
But what makes Massey Hyundai the dealership of choice for so many drivers in the area? Let's take a closer look.
An Outstanding Inventory
Looking for a new Accent? What about a new Sonata or Tucson? At Massey Hyundai, we carry all of the latest and greatest Hyundai models, straight from the factory. We offer a fantastic range of new and pre-owned Hyundai vehicles, and you are sure to find one that fits your needs at a great price point. And don't forget about our Certified Pre-Owned Hyundai vehicles, which come with warranty coverage and other perks.
Great Financing Options
Making the decision to invest in a new Hyundai can be a major one. To help make your decision easier, we offer a fantastic range of financing solutions. You can apply for financing from the comfort of your own home. Let us help you purchase the Hyundai you have always wanted!
Outstanding Parts and Service
No dealership is complete without the backing of a rock-solid service department. At Massey Hyundai, we strive to ensure we are providing the absolute best service in the industry to all of our valued customers. That's why we make it easy to schedule a service appointment online.
Visit Our Dealership From Leesburg Today!
If you are looking for a great Hyundai dealership in the Leesburg, VA area, come down and see us today! We are happy to answer any questions you may have about our inventory, financing, and more - simply give us a call at (877) 356-9697. We look forward to helping you choose the right Hyundai for you!