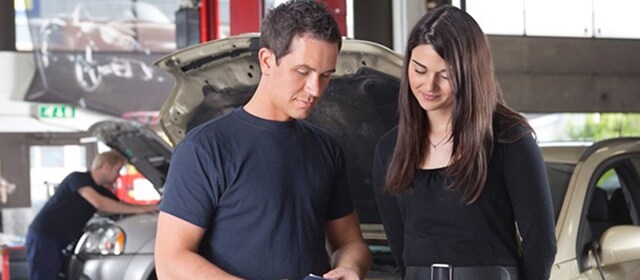 Looking for ways to keep track of your new Hyundai's maintenance in Hagerstown? Learn about five of the best maintenance tracking apps with Massey Hyundai today.
aCar
This free app is highly popular and easy to use. It lets you track mileage, fill-ups, maintenance history, and expenses, with room for notes about your vehicle's specific needs. You'll be able to set up custom notifications and receive alerts based on mileage and time. Opt for the pro version, and you'll be able to log in multiple languages, add widgets to your screen, and more.
AutoCare
AutoCare allows you to track your repair history, maintenance history, mileage, service expenses, and even set up reminders when you need a specific service. This app also supports multiple vehicles, making it easy to keep track of our whole household or fleet.
Car Maintenance Reminder
Car Maintenance Reminder helps keep track of your mileage and fuel costs, making it easy to calculate your fuel efficiency over time. Additionally, this app lets you track your repairs and maintenance, their costs, and lets you add notes. You'll even be able to add reminders for future maintenance! 
Car Minder Plus
Car Minder Plus is specifically designed to keep track of maintenance through the use of preset fields, which let you enter routine maintenance items like oil changes, oil and air filter changes, and belt inspections, along with customizable maintenance items. It also helps you keep track of your service intervals by using red, yellow, and green color highlights to show you when you're ready for your next tune-up.
Road Trip
Road Trip is designed to help you keep track of your mileage as a part of your regular maintenance. Not only does this app let you track the stats of cars, but also includes formats for boats, motorcycles, and other vehicles. You'll be able to keep tabs on the mileage of your trips as well as your routine fill-ups and maintenance history. You can even record expenses and track the wear on your tires in the winter and summer.
Get Maintenance With Massey
When it's time to get your vehicle maintained in Winchester, come to Massey Hyundai! Our service staff is delighted to help make your car the best it can be. Don't forget to check out our service specials before you make your service appointment! Call us today at (301) 739-6756 or come see us at 1706 Massey Blvd, Hagerstown.