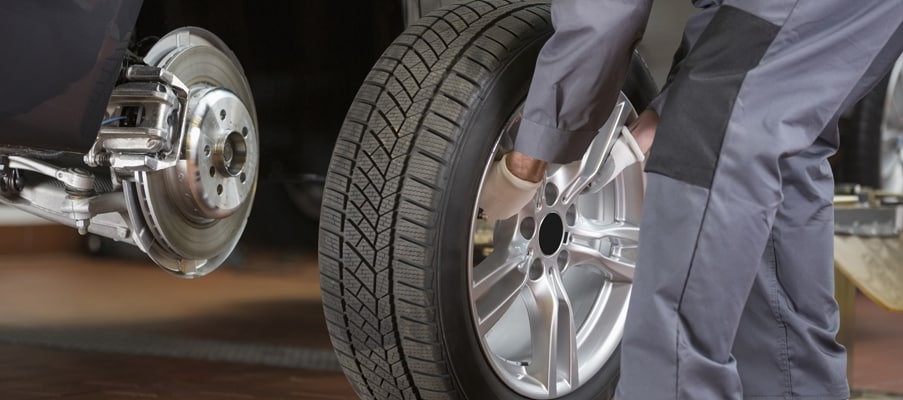 Winter is finally here, and with it comes danger on the road in the Hagerstown and Winchester area. Deep snow, icy surfaces, and extreme cold all mean difficult work for your trusty Hyundai. To make sure that your car makes it through the winter, Massey Hyundai brings you this handy guide to winter tips for your car.
Winter Tires
While all-weather tires work nicely in moderate snow when properly fitted, most cars now do not have the correct profile to make an all-weather tire work. The wide, low profiles of many modern vehicles make it harder to drive in the snow, canceling out the usefulness of an all-weather tire. Before the snow hits, make sure that you have winter tires with a deep tread.
Check Your Tire Pressure
Tires lose a pound of pressure every time the temperature drops 10 degrees Fahrenheit. If your tires are under-inflated, they won't be able to reach through the snow down to the pavement, and you run a risk of skidding and sliding dangerously. Remember to put the valve caps back on immediately when you're done to avoid getting moisture in the caps, which can freeze and let air leak out.
New Wipers
Your windshield wipers aren't immortal--any pair of wipers only has a lifespan of about a year. This may not be a problem in a light sprinkle, but the storms and ice that come with winter wreak havoc on your wiper blades. Make sure you replace your blades before winter comes. When you park your car in the winter, remember to turn off the windshield wipers so that you don't burn out the windshield motor.
Survival Kit
If you're in an area where winter storms can paralyze the roads, make sure you keep a survival kit in your car in case you're stuck in the snow. Keep a shiny "space blanket" in your car to keep yourself warm in case of an emergency. You may also want a source of heat, such as a candle can heater or chemical warmers, water and nonperishable snacks, and a radio and flashlight with plenty of batteries. And if you're stuck, remember to run the heater sparingly and make sure that the exhaust pipe is clear of snow to avoid fume poisoning.
Come to Massey Auto Today
To make sure that your car is all set up for winter, make an appointment with Massey Hyundai today! Call us at 877-356-7116 or come see us at 1706 Massey Blvd, Hagerstown.